Hotel Auszeit in Pertisau in Tirol
Your hosts
Pleased to meet you! Hotel Auszeit is a small, sophisticated 4-star hotel with an easygoing at-home atmosphere. Our guests can choose from 28 lovingly appointed rooms and suites, each of them looking out over the Karwendel mountains or Lake Achensee. The perfect place for a relaxing and indulgent getaway.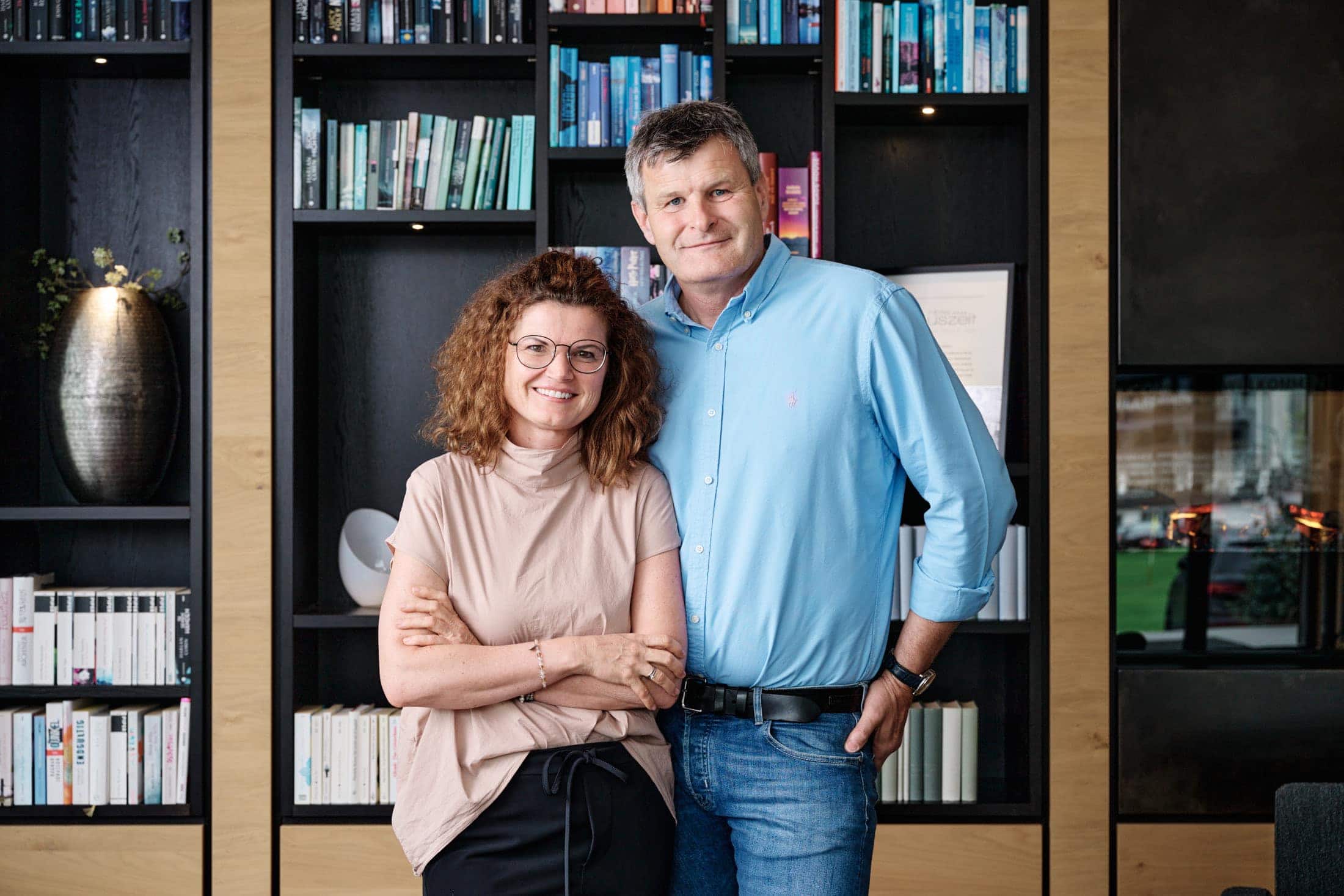 Kerstin & Martin
Our hotel has been family-owned since 1939. In 2016, we took over the hotel from the parents and transformed it into today's Hotel Auszeit. We share a passion for hospitality, and what we have created is a new type of stay: providing you with all the comfort and amenities of a 4-star hotel combined with a maximum of flexibility and freedom.
The new Hotel Auszeit
Our hotel has been beautifully and sensitively renovated in various stages with great attention to detail. We have created a haven of tranquility with only 28 rooms and suites in a relaxed and friendly atmosphere.
Photo gallery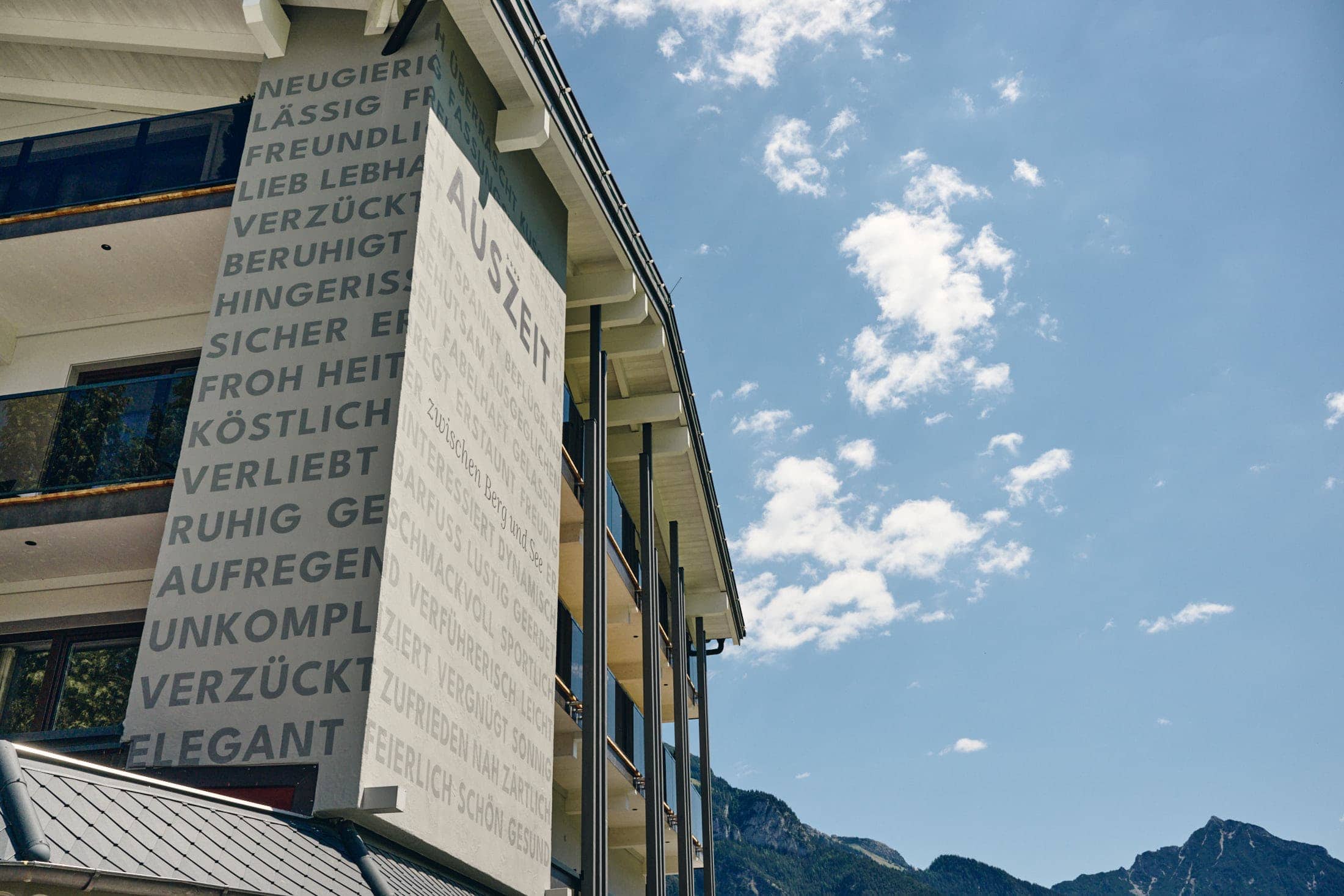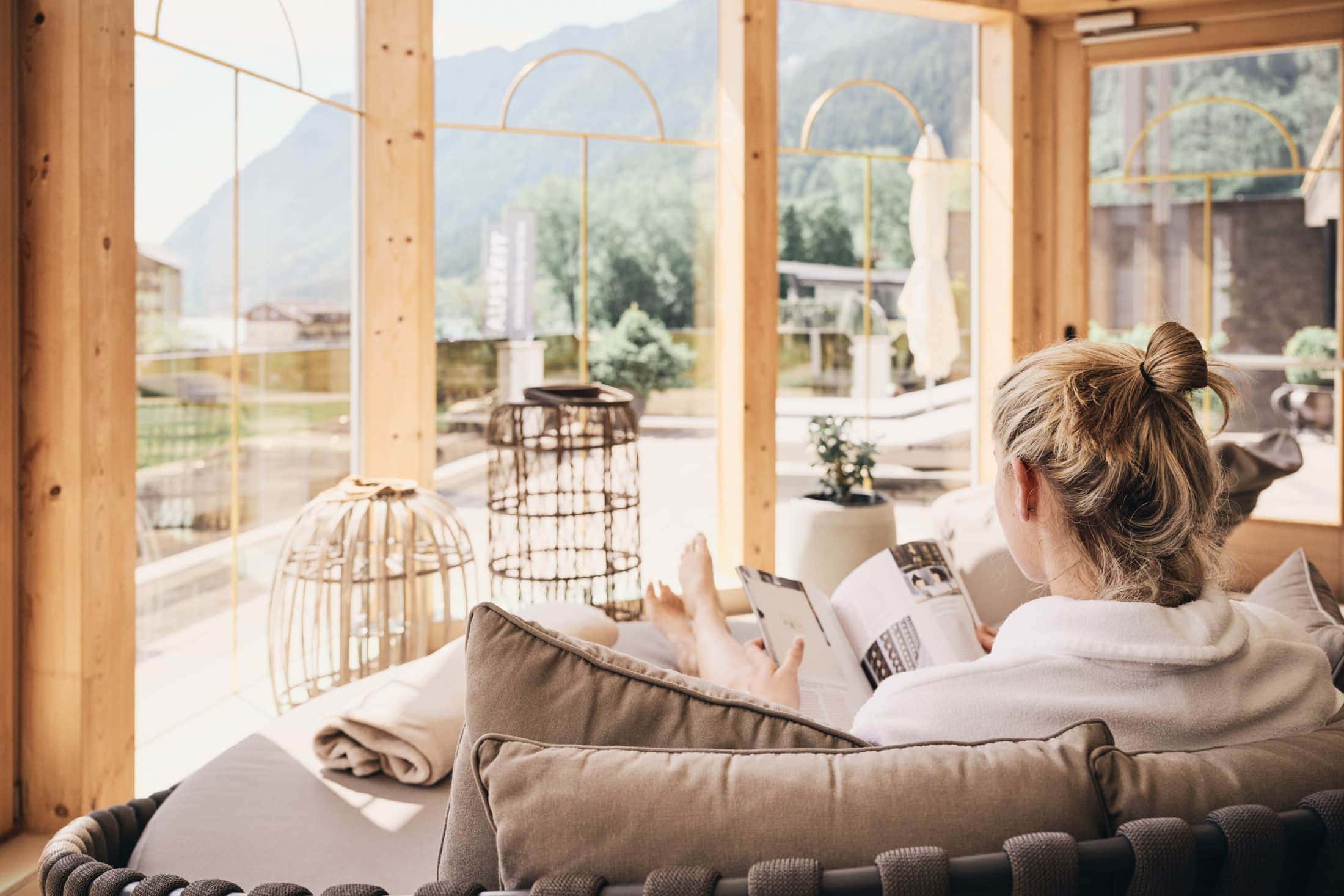 Live in the moment
If your idea of perfect holidays is living life at your own pace, then Hotel Auszeit is the place to be. Start your day with our delicious mountain breakfast. If you wish, we can book your dinner table. Just relax and we'll do the rest.