Hotel with Fitness Studio in Tirol
Auszeit Gym at Lake Achensee
Enjoy the satisfactory feeling of a good workout, whether you want to keep up with your fitness routine while you're on holidays or looking to recharge your batteries. Our free hotel gym is packed with top modern TechnoGym cardio and weight-lifting equipment.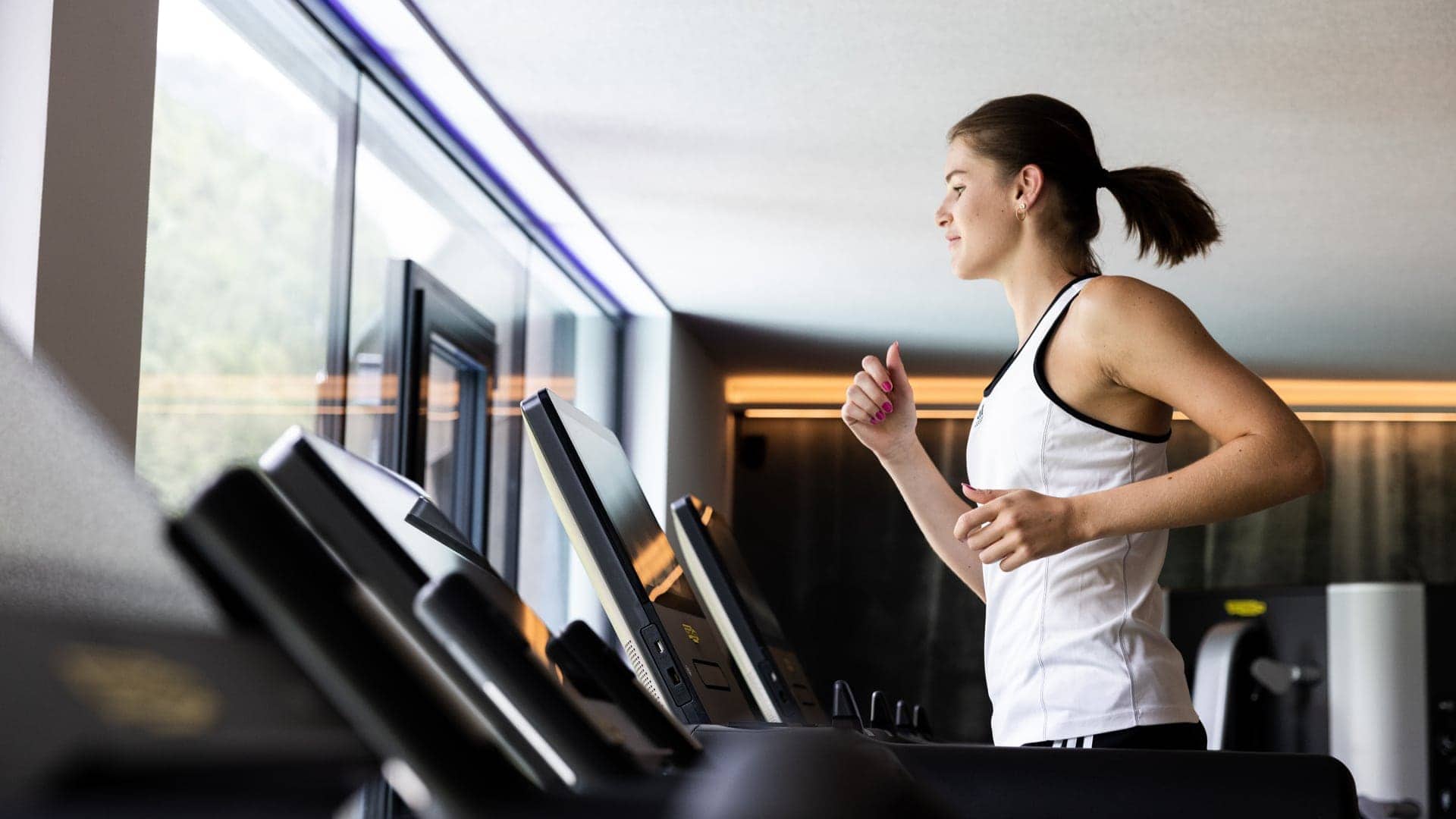 Auszeit Gym
Our spacious, air-conditioned Auszeit Gym is equipped with top modern TechnoGym equipment: treadmills, weight-lifting equipment, ergometers, rowing machines, dumbbells, wall bars and much more.
Saunas & steam baths: from 13.00 to 20.00
Auszeit Gym fitness room: from 7.00 to 20.00
Pool summer: from 8.00 to 20.00 (swimwear required)
Pool winter: from 15.00 to 20.00 (swimwear required)
Spa treatments are available daily on request.