Culinary Delights at Hotel Auszeit
The choice is yours.
Morning person or late riser? Start your day with our delicious mountain breakfast. After an eventful day at the lake or in the mountains, treat yourself to a variety of taste experiences at our partner restaurants. Choose from mouth-watering menus created exclusively for Hotel Auszeit guests or enjoy a delectable à la carte dinner.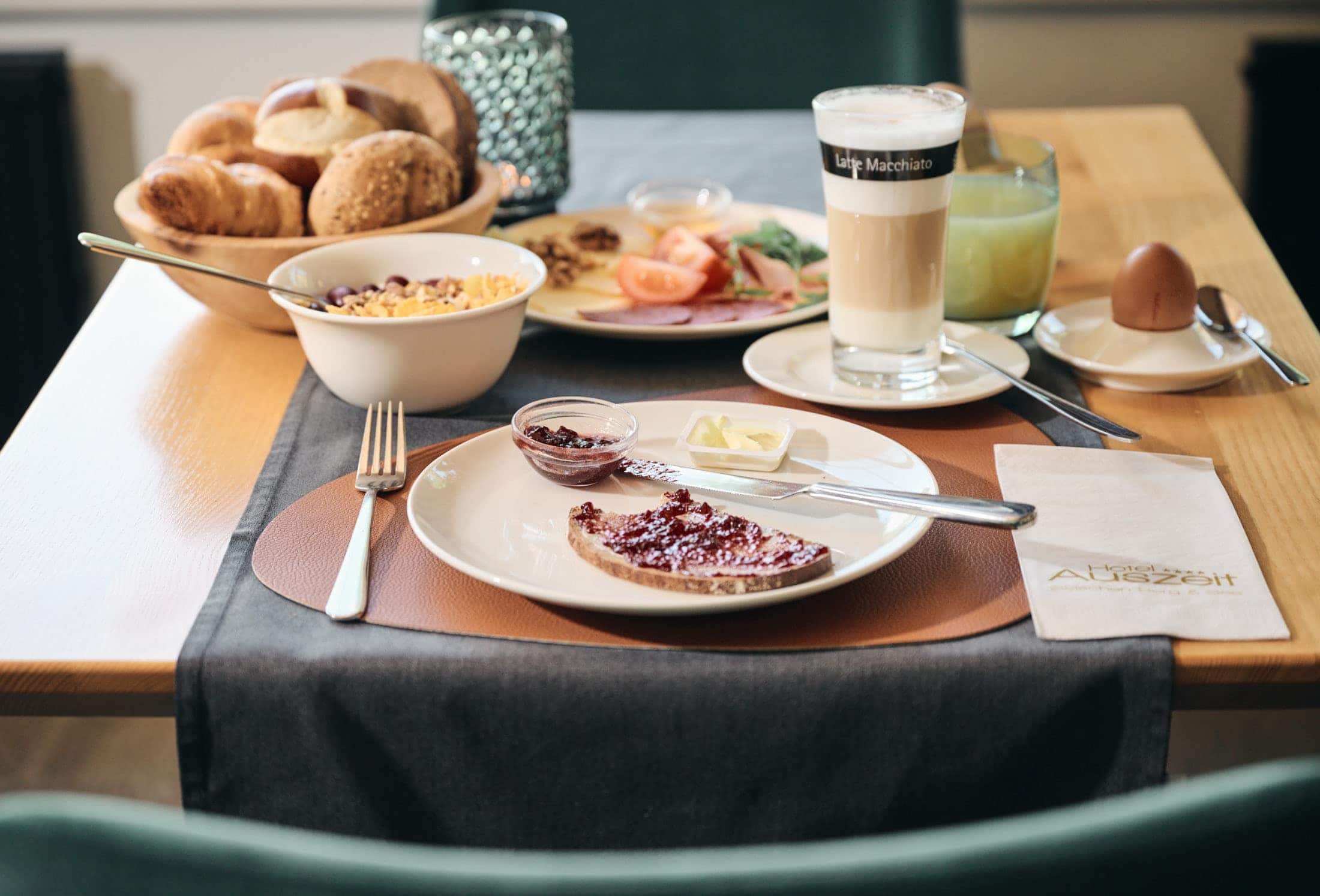 Wishing you a very good morning
We hope you had a good night's sleep! Do you savour sleeping in on holidays? Very well – our mountain breakfast is served daily until 10.30. Spicy cheeses, fresh fruit, fine juices and crispy cereals – our help-yourself breakfast buffet offers plenty of delicacies and healthy choices. We are pleased to bring fresh homemade bread and the best coffee outside Italy right to your table. Enjoy!
Dining options at Lake Achensee
Typical Tirolean delicacies, fine Mediterranean creations, or do you fancy something completely different? At Lake Achensee, your quest for food can be easily satisfied. Choose from a range of menus at our partner restaurants or visit one of the many superb à la carte restaurants. We will be happy to book a table for you.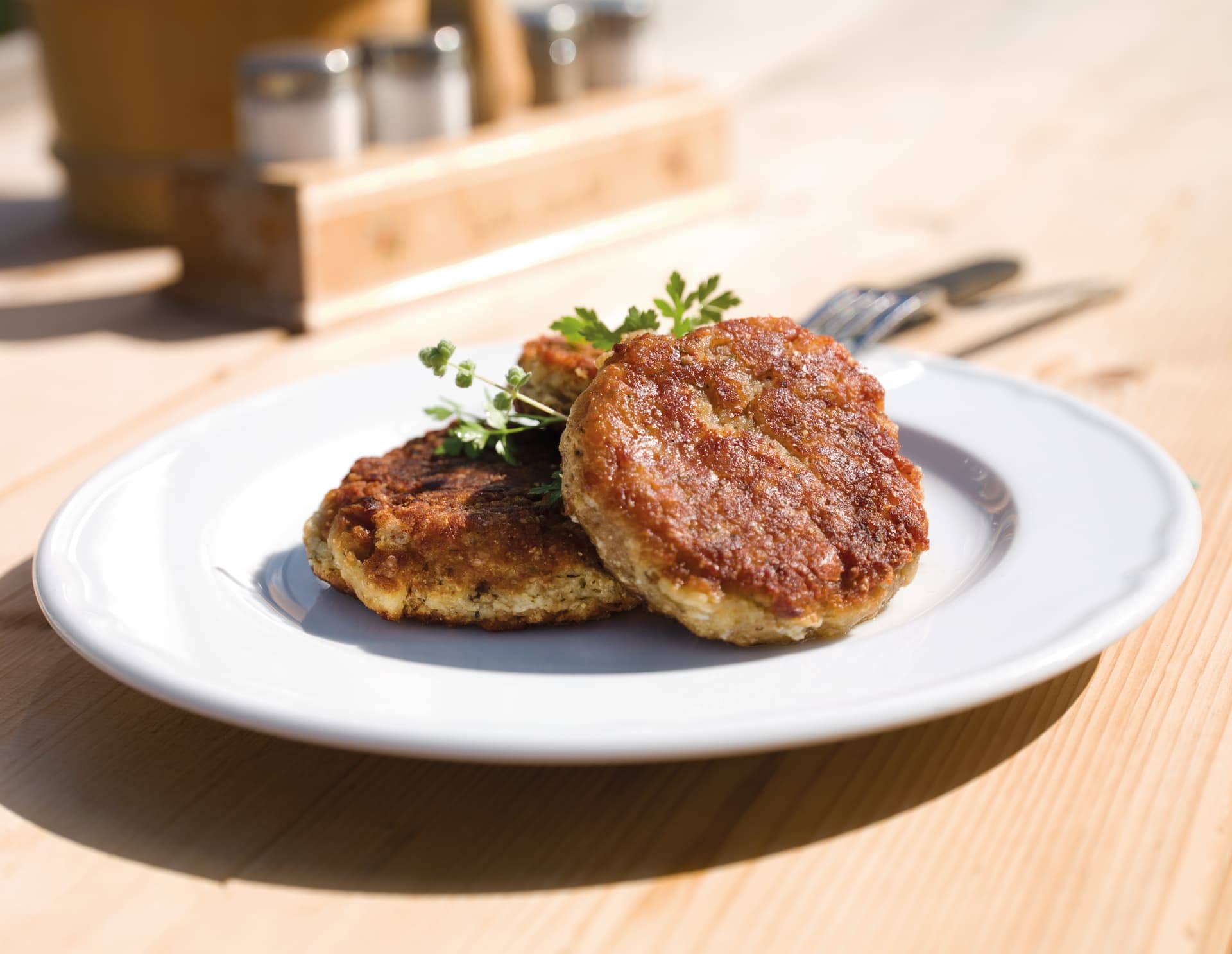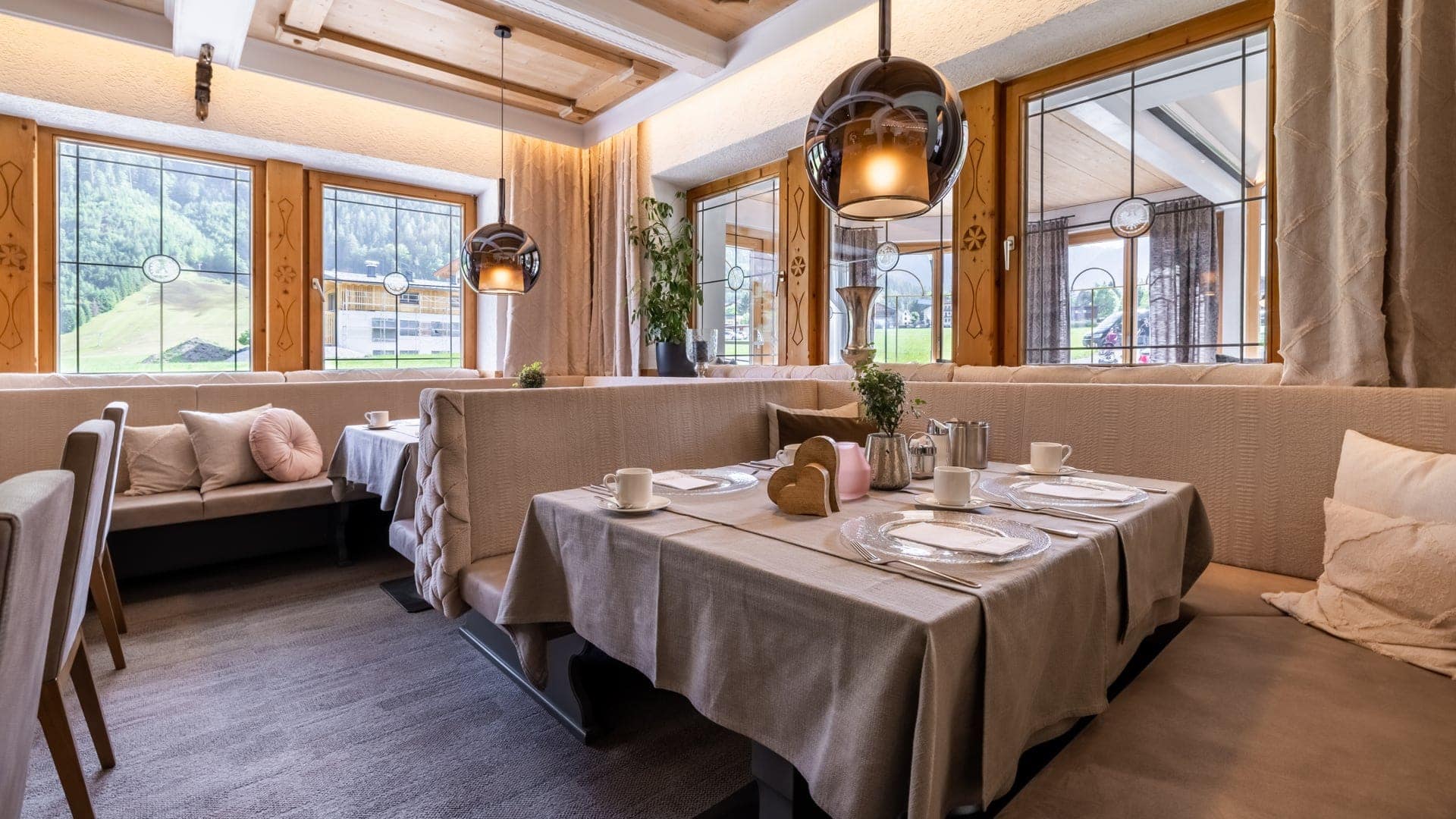 The best restaurants
Hotel Auszeit lies within easy reach of many excellent restaurants, bistros and inns. Here are our top five picks for restaurants in Pertisau am Achensee: