Hotel Auszeit: Take Time Out
Hotel Auszeit: Time, tranquility, serenity.
Auszeit is the German word for time out. Step away from the world for a few days, relax and enjoy quality time out in the easygoing at-home atmosphere of our 4-star Hotel Auszeit with only 28 rooms in Pertisau in Tirol. Fantastic views inclusive. The utmost in comfort awaits you with warm colours, wooden furnishings and stylish details in our rooms and suites. And all around you the view of the stunning emerald-green Lake Achensee.
Everything you want to discover is just a stone's throw away.
The hotel enjoys a prime setting surrounded by meadows, beneath a backdrop of the mighty Karwendel mountains. The village centre, the lakeshore, the golf course and the valley station of the Karwendel cable car are just a short walk away. You will only need your car to reach the opposite lakeshore, where the Rofan mountain range stands out and the sky is dotted with paragliders.
After a day full of activities treat yourself to the luxury of idling away. Sink into the soft pillows of your bed, enjoy the view of the surrounding landscape: Maybe from the terrace or the comfortable loungers in the cosy relaxation rooms in our spa area.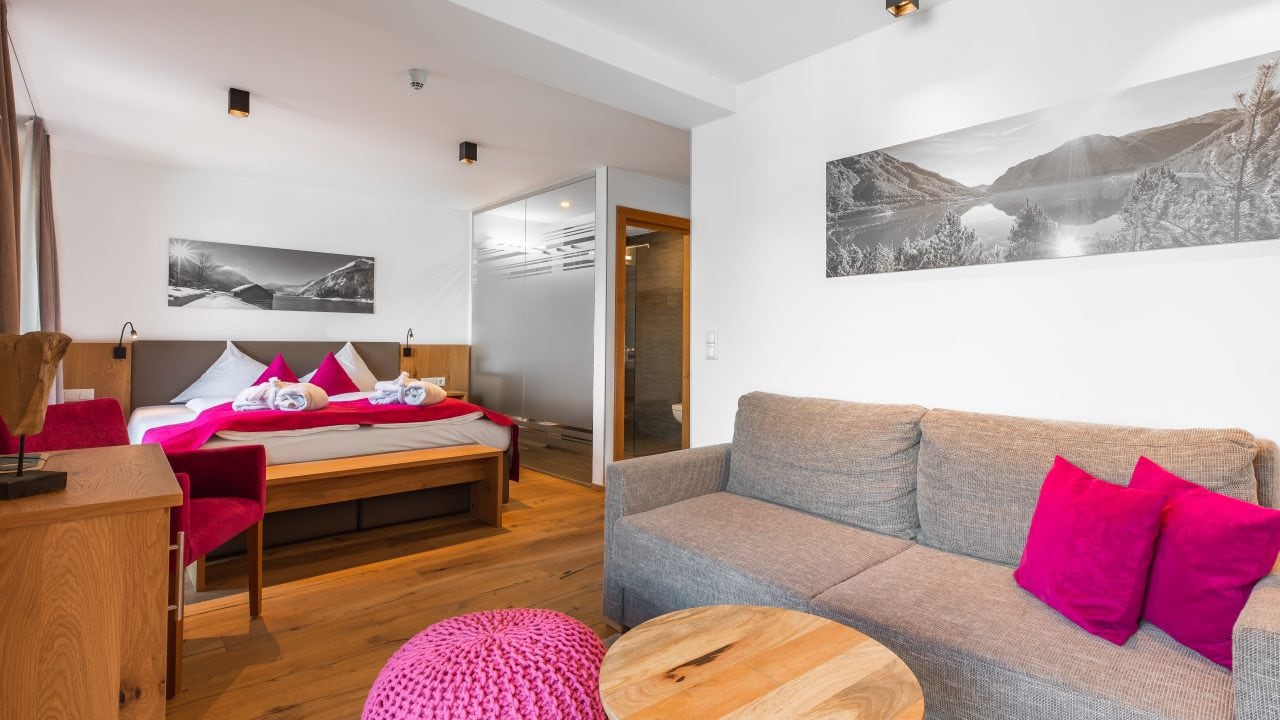 Stylish accommodation with attention to detail.
Do you enjoy walking barefoot? All our comfortable modern or traditionally appointed rooms are furnished with wooden floors. Choose one of our rooms with view of the lake or the Karwendel mountains.
Enjoy a sumptuous breakfast – with regional products.
Are you a late riser while on holidays? Enjoy our varied buffet with healthy, local products until 10.30. Our guests especially love the homemade bread rolls.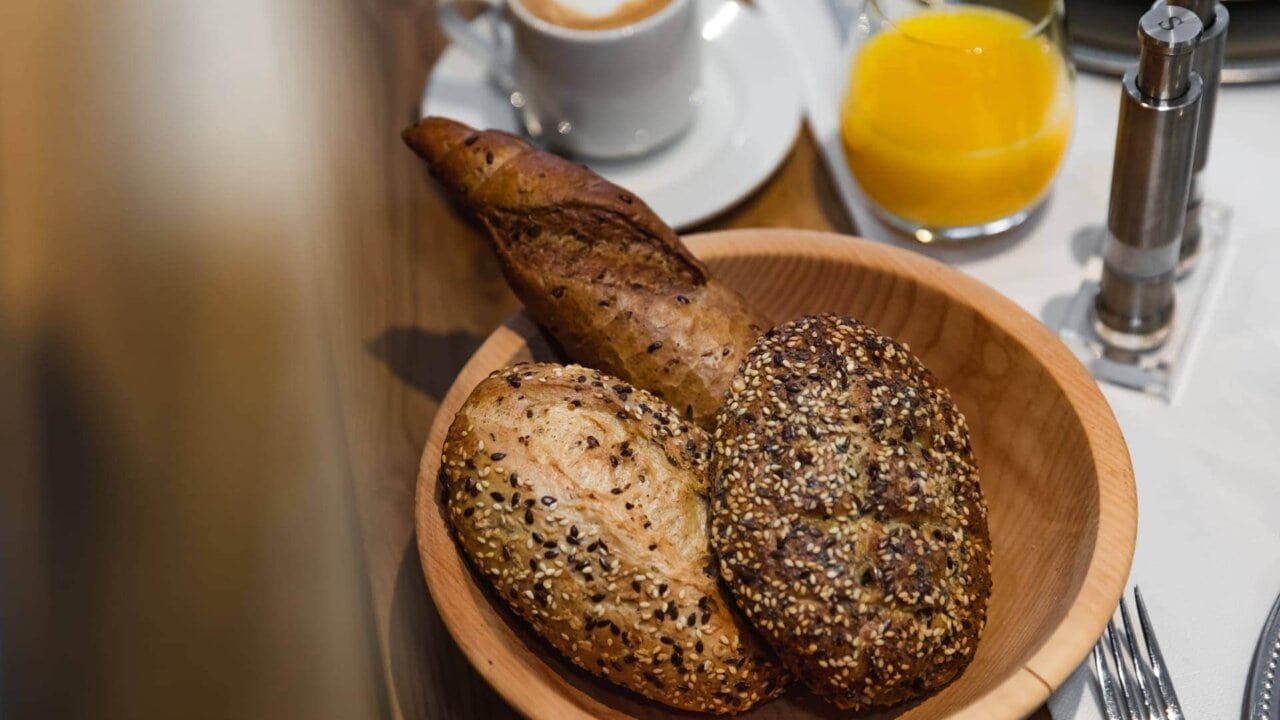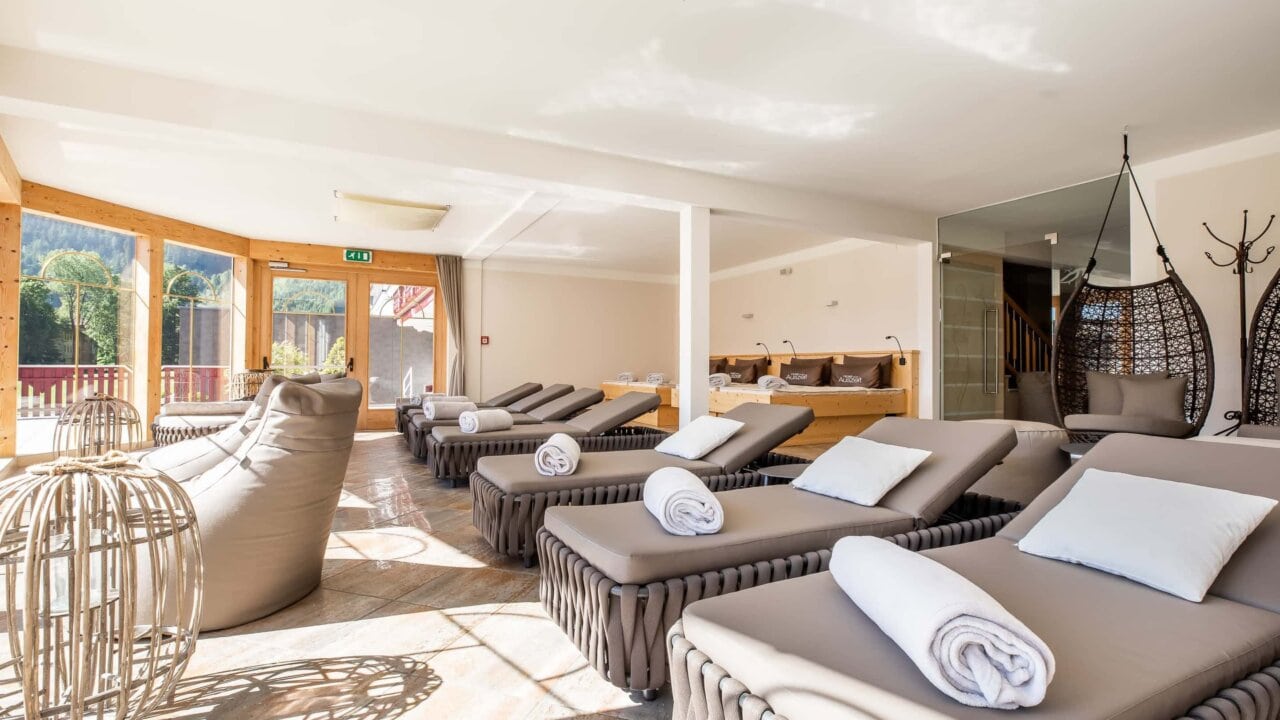 Relax and unwind – in pleasant warmth.
Sometimes it's great just to idle away. Relax and soak up the splendid view in our two cosy relaxation rooms or boost your immune system while sauna bathing.
Connect with nature. Replenish your mind, body and soul.
Located directly at Tirol's largest lake, Pertisau is the perfect starting point for hikes into the Nature Park Karwendel. You will be spoilt for choice with things to do: walking, running, swimming, hiking, climbing, or just enjoying the view… Hotel Auszeit**** is the ideal base to engage in a multitude of outdoor activities.